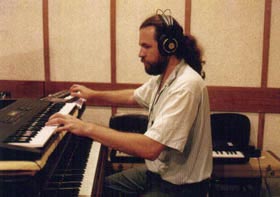 Gia started to take piano lessons when he was just three and a half years old but everybody remembers him banging the piano even when he was two, trying to imitate his father playing the keyboard.
He started with classical music. Around the age of seven, he was already crazy about pop and blues. Although a family of scientists, his parents are listening a lot of music so he got involved at a very early age also with jazz and, a whole collection of old scores including rom anza, nocturnes and ragtime, which will occupy most of his time. Listening to the great rock bands of the seventies helped him to decide to pursue a career in music.
In high school, he was already an accomplished piano player. He picked up the guitar and formed his first band called "Spectrum". A band called "Pegasus" followed and by the end of the 12th grade, he was already playing in jazz clubs or rock festivals.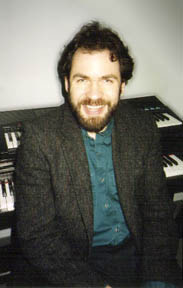 Following an agreement with his father for becoming a decent fellow, he had to study hydraulic engineering at the Polytechnic University of Bucharest in parallel with Conservatory Studies and Arts School, becoming a fine painter as well.
The new band he put together was called "Antim" soon followed by "Om", sensational trio, very energetic and successful. Now is a period of recording sessions, lots of gigs, composition and orchestration lessons and, generally speaking, a period full of action in his life.
He became the arranger for a couple of songs of the established singer Roxane. TV, radio and life performances followed. He achieved success of the main rock and jazz festivals in Romania in Sibiu, Iasi, Craiova, Timisora, Costinesti, Constanta, Brasov and Mamaia. &nbsp
&nbsp &nbsp &nbsp &nbsp &nbsp &nbsp &nbsp &nbsp &nbsp &nbsp &nbsp &nbsp&nbsp&nbsp&nbsp&nbsp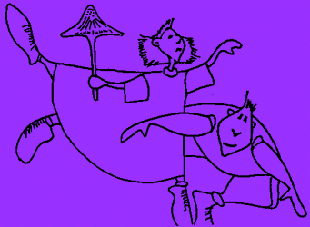 ---
Upon his graduation with a master degree in hydraulics, he collaborated with No. 1 guitarist in Romania, Dan Andrei Aldea, for projects including movie music and eventually a band, a short-lived project. Gia put together a jazz septet featuring Bogdan Enescu on drums, and records his first rock opera featuring Decebal Badila, bass extraordinaire, Sharga Milutinovici, drums and assorted percussion.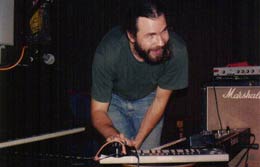 A supergroup followed featuring Cobo (Gopeagu) Popesco, composer, violin, guitars, and Sorin Scurtu, one of the greatest Romanian drummers for bands like Academica, and of Hyperion fame, internationally acclaimed "ensemble contemporain", leader Iancu Dumitres-cu.
After playing all the weddings, bar-mitzvas, jazz clubs, rock festivals, TV and radio sessions he could get his grip on, Gia moved on to become again a student in Jerusalem, studying with the renowned composer and pianist Viaceslav Ganelin at the Academy Rubin of Music and Dance.
In Israel, he participates at prestigious jazz festivals, first with the internationally acclaimed saxophonist and multiinstrumentalist, Peter Wertheimer, and then with his own bands.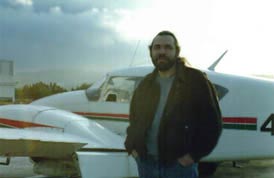 One of the best Israeli fusion groups was formed, a powerful unit called "Changes" featuring Asaf Sirkis on drums and Gabi Meir on bass, with Gia playing 9 keyboards simultaneously, bringing him nicknames like Spiderman or Romanian Spitfire.

The CD "Changes One", soon to be followed by "Changes Two" and "Super Changes" still sell good on the music market. The recordings are released through Jazzis Records, the Israeli top label in jazz and fusion, monitored by a highly successful producer, Adam Baruch.
Danny Karpel, the Ed Sullivan of Israel, brought the group of "Changes" in the broadcasting studio for a career interview which followed their success; meanwhile, his brother Avi Karpel, who worked with Jethro Tull, brought them in for recording sessions.
---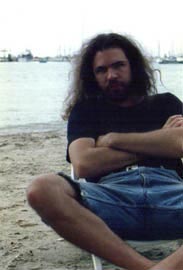 Meanwhile, Gia emigrated to Canada, a life dream achieved, starting all over again, writing movie music and teaching piano, harmony and orchestration for Cosmo School and The Conservatory of Music.
In 1999, he released "After was Before", a CD representing a collection of items blending rock, jazz, classic and progressive music with different kinds of music from his native Romania: hore, sirbe, geamparale, sucile, batute; Middle Eastern sounds: darbouka from arabic music, mizrahi or klezmer; Far Oriental types of forms: ragas, ecktals, the sound of sitar, the sound of koto, all sorts of Indian, Chinese, Japanese, Thai and Tibetan music.



He currently lives in Toronto recording, teaching, performing, painting and writing poems and music.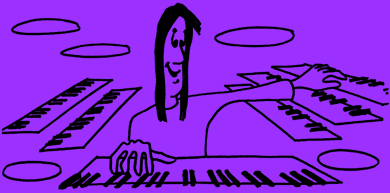 ---