"Piano lessons for all ages"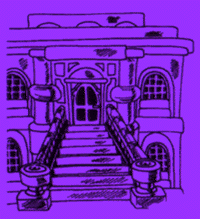 Music director: Gia Ionesco

Piano teachers: Gia Ionesco, Sylvia Hung

Guitar/Banjo teachers: Gord Braithwaite, Manuel Flores

Vocal teacher: Gali Jennewein
Drums teachers: Nigel Maynard, Courtney Byron

Every teacher at our prestigious and respected school is highly qualified and trained.
"Music needs to be part of the education of every child… it's clear that music study at any age can increase the quality of life…" (Music, Brain Research and Better Behaviour, The Education Digest, February 2000)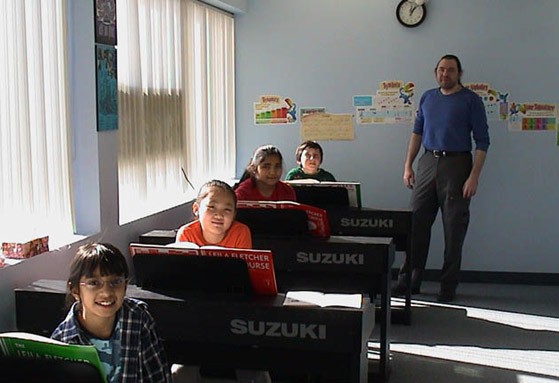 At Gia's Music School, we focus on giving the students the tools to develop their qualities through MUSIC.
---
About the Teachers…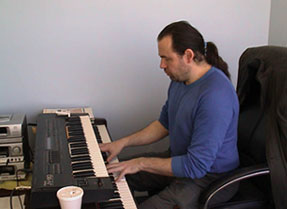 Gia (piano) – teaches most of the piano classes. He started playing the piano when he was 3. Some of his best students have attended the prestigious schools, Berklee College of Music and Juilliard School, thanks to his dedication and his students' serious efforts. He teaches piano for beginners at all ages and mentalities, intermediate, advanced – harmony, counterpoint, forms, ear training, balkanic folklore, jazz improvisation, music psychology, piano virtuoso techniques, recording and producing techniques. Master Degree.
He is a member of the Society of Composers, Authors & Music Publishers of Canada, SOCAN, a member of AFM of US and Canada, and a member of the Guild of Canadian Film Composers, GCFC. When he is not teaching, Gia mostly composes music, also paints, writes poems and does illustrations for children's books.
Sylvia (piano) – stadied at the prestigious Berklee School of Music in Boston, USA and she is skilled at working with children but also at playing and writing jazz and classic music.
Gord (guitar/banjo) – has played for over 30 years. Is well-known for his finger techniques among professional musicians and students. He toured with established acts and his knowledge of music is exquisite.
Manuel (guitar) – has a degree in composing and playing music. A virtuoso of spanish style, he is well respected by his students.
Gali (vocal) – has performed for along time in the GTA and she is very experienced both in singing and recording and she is great at teaching children the basics of music.
Nigel (drums) – a graduate of Humber College, he is very versatile in all jazz and rock styles of drumming, also pleasant and patient.
Courtney (drums, assorted percussion) – has a degree from York University and he is a virtuoso of african drums, mallets and crotales, along with the traditional sets of various percussion instruments.



To obtain more information, please contact 905-883-5550.

Welcome to Gia's Music School!
---